We're a Malta-based HR consultancy firm specialising in Recruitment, HR Strategy, HR Outsourcing, Payroll Outsourcing and other services related to people management.
Quad believe in people first
We understand that the quality of every organisation is determined by its people. They are as effective as their worst performer. They are as good as their last performance. At the same time, every individual employee depends on the performance of their organisation.
As the organisation grows so do its people; and employee development, in turn, leads to organisational growth.
The alignment of both organisational and people's goals is essential for success. Our mission is to empower businesses through people.
The Quad Consultancy Mission
People management is a real struggle, right? There are so many variables and so many complexities that it seems very difficult to get it right most of the time.
This is why we're here. The empowerment of businesses to achieve excellence through their people is the reason for our existence. ​Our aim is to help people and businesses fulfil their ambitions and growth through the provision of efficient, responsive services that are carefully designed to yield great results.
We believe that a positive, can-do attitude can make the most daunting tasks possible and doable. Our experience has shown that this is both achievable and possible.
This is how we've been adding value to individuals and organisations since 2006. They shared their goals with us and we worked hand-in-hand with them to achieve success together.
Whatever your people-related difficulties are, we're here to help and support.
We're only a phone call or an email away.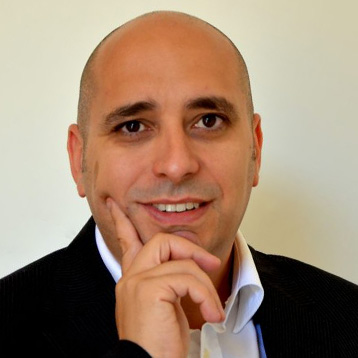 Mark J Galea
Managing Director
After starting a career in journalism, Mark moved to business management around 25 years ago. Since then, he led the HR departments of various Maltese and international organisations; set up Quad Consultancy; and served as an external advisor, Non-Executive Director or Board Member on several Company boards.
Mark specialises in business strategy and people management.
Lillian Grima
Head of Recruitment
Lillian is an experienced Recruitment Consultant with a demonstrated history of working in the staffing and recruiting industry.
She specialises in Headhunting, Recruitment of C-Suite Executives, Negotiation Skills, Customer Relationship Management (CRM), and CV/Interview Coaching.
Nicholas Naudi
Director of Finance
Nicholas is a Certified Public Accountant and a Fellow of the Malta Institute of Accountants with over twenty-five years' experience in senior Finance roles.
During his career, he worked in several different industries, namely Manufacturing, Hospitality, Fund Management and iGaming.